elitefts™ IRON COWBOY Power Bar
Features: 
20K/45lb Bar
907K/2000lb wt capacity
200,000 PSI Minimum
28.5mm Diameter
15" Loadable Sleeves
Powerlifting Knurl Marks
Aggressive Knurling for Superior Grip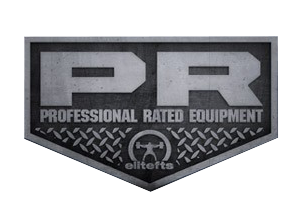 Typically ships in 3-5 business days.
LIST PRICE includes VAT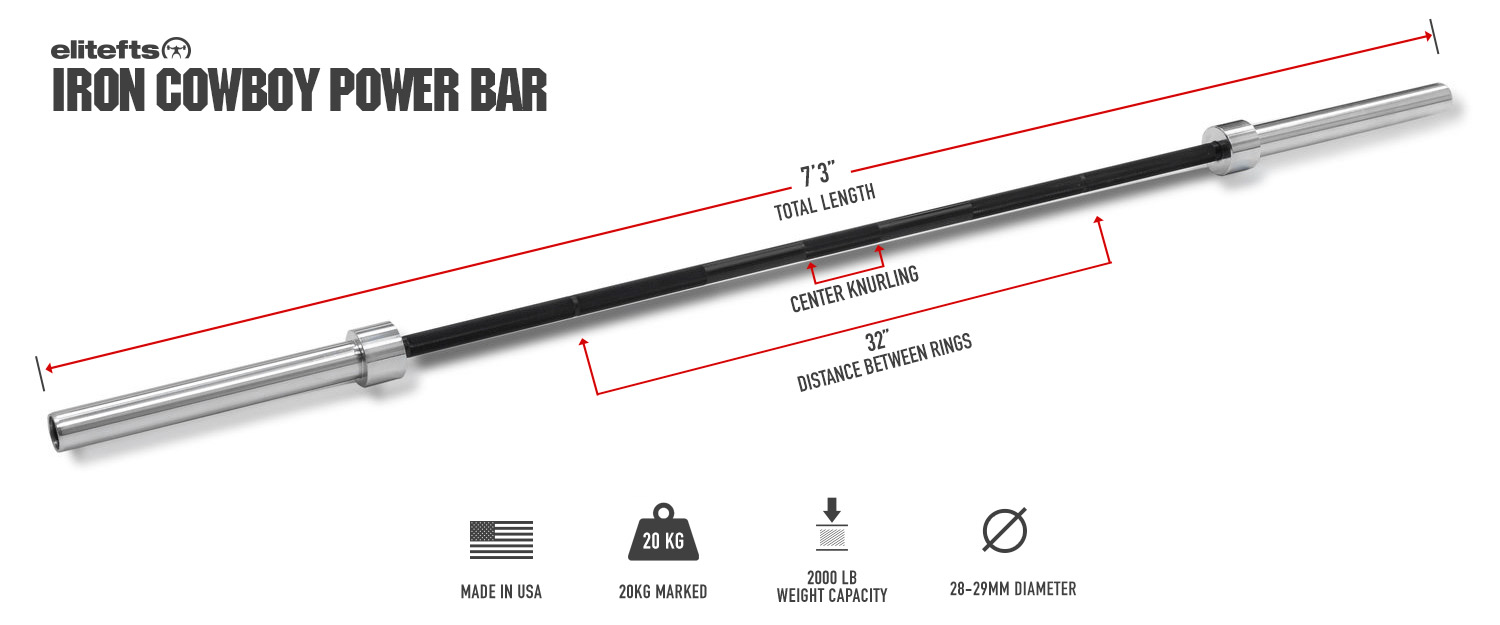 Highlighted Features
Made in the USA: This bar is proudly made and assembled in the USA using only the highest quality steel, bushings, and coatings. 
Bronze Bushing Bar: This is probably more than you want to know, but the barbell bearings fit between the bar and the sleeve and reduce the friction between the outer and inner sleeves, making the spinning movement smoother.
28.5 mm Diameter: The diameter is pretty typical with the exception of our tough Diamond knurling. 
200,000 PSI Strength: Don't really need to lift thousands of pounds, but there you have it. PSI measures the tensile strength of the bar, which means the amount of force needed to permanently damage it. A bar with a low PSI will bend easily, and it will be no good after a few drops or one bad one. This bar measures up, so don't be THAT GUY! And yes, you know what we mean.