elitefts™ SUPER HEAVY Wrist Wraps
Strong, thick casting material locks your wrists in place with maximum support! These wraps are for HEAVY weights, and not your average workout. Limited elastic provides extreme casting for the more advanced lifter. NO CRYING... Because we told you so! 

Sold as a pair.
Typically ships in 1 business day.
LIST PRICE includes VAT
elitefts™ SUPER HEAVY Wrist Wrap
This wrist wrap is not built for comfort! The elitefts™ SUPER HEAVY Wrist Wrap has maximum support for maximum benching. This proprietary blended material creates a rock-solid platform to push extreme weights. Watch your records go up with this wrap!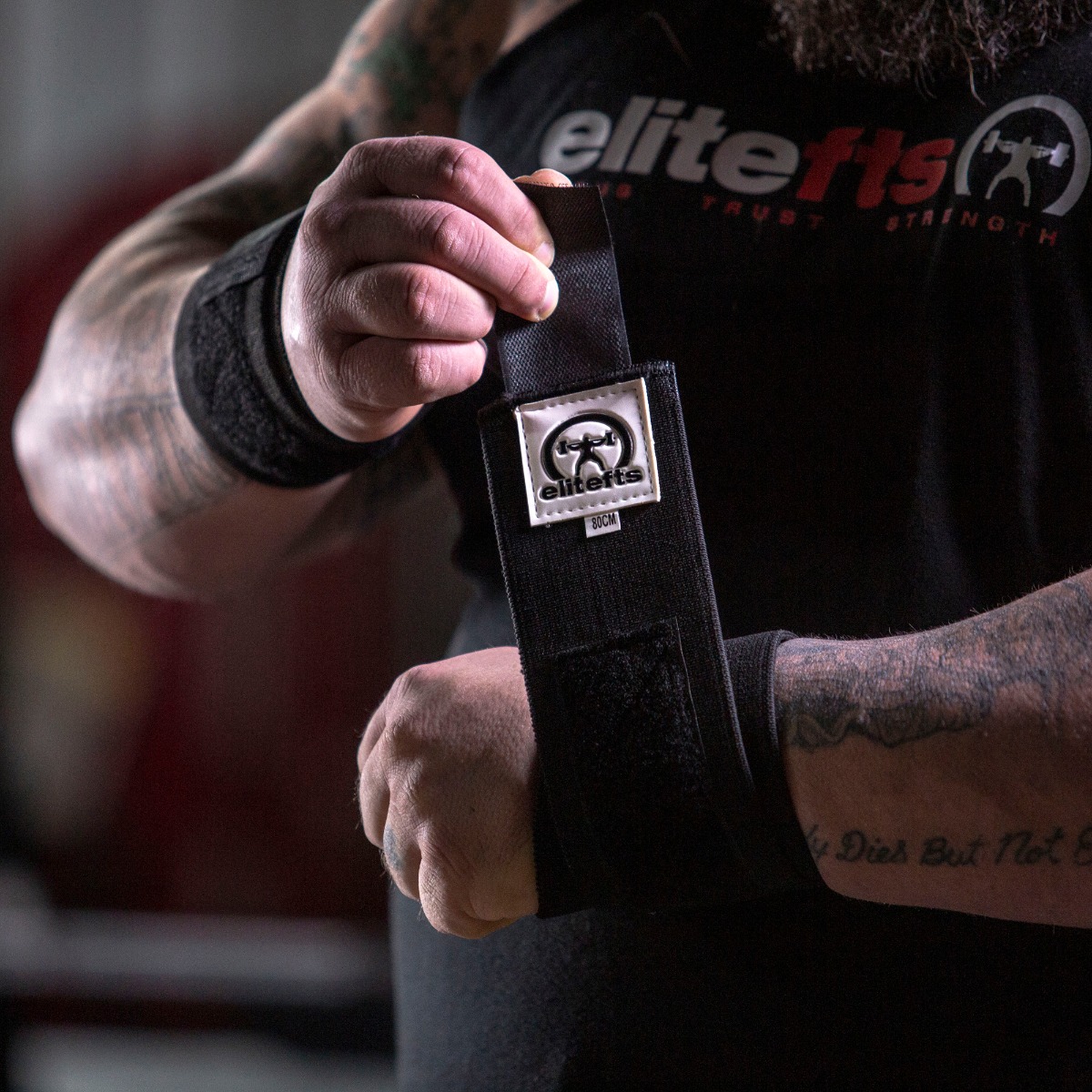 Features:
Sold as a pair
Length: 23.5 in (60 cm) & 31.5 in (80 cm)
Width: 3 in (4.6 cm)
Thumb loop double-stitched for durability
How-To Video from our US counterpart: