elitefts™ 3X3 Collegiate Power Rack
What makes the Collegiate Power Rack such a great piece of equipment? Just about everything. From the Sumo Base, Textured Posts, Monkey Chin Bar, Safety Pins, Band Pegs, Storage Areas and J-Hooks w/ UHMW is just scratching the surface. This rack has over 20 years of quality and design work that comes from athletes and coaches all over the world.  This is YOUR RACK!
CUSTOM MADE FOR YOU! Typically ships in 8 weeks.
Email ukcustomerservice@elitefts.net for equipment bundling options.
LIST PRICE includes VAT
*Please be aware that orders shipped to Europe are now subject to customs clearance/fees before receiving goods
elitefts™ 3X3 Collegiate Power Rack
Here it is. The elitefts™ 3X3 Collegiate Power Rack is the toughest rack you've ever seen! This rack is loaded with all the best options plus a few extras we tossed in. It's perfect for any personal training center, weight room or collegiate/high school. We know what a rack should be and how it should perform. Take the guess work out; let us help you make your athletes better!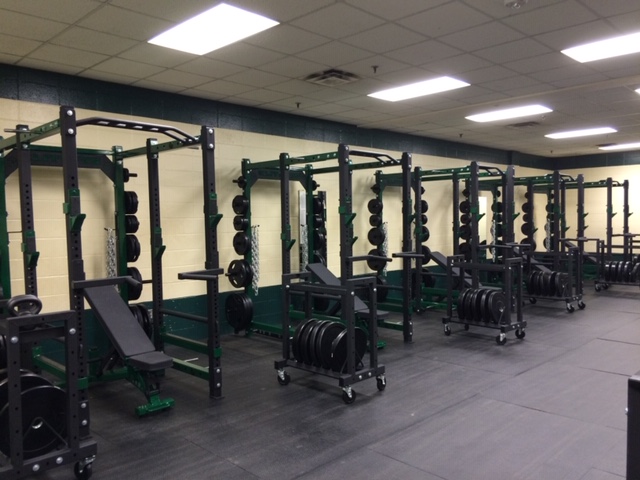 Features:
Sumo Base
Monkey Chin Bar
Rod & Pipe Safety Pins
Quick Adjust Safety Pins
Band Pegs Top and Bottom
Band Storage
Chain Storage with UHMW
Weight Storage with UHMW
Extra J Cups
2 Bar Holders (these are mounted on the back end)
Numbered Posts
Only touches floor in 4 places with rubber feet
Angled Safety Gusset on Jcups
Texture Coated Rack Posts
1.5 and 2 inch hole spacing
2464mm tall w/ monkey chin bar
Extra Deep Squatting Area: 914mm
Total Footprint including weight storage and bar holders: 1829mm X 1880mm X 2464mm (we recommend a 305cm X 305cm floor space for each rack)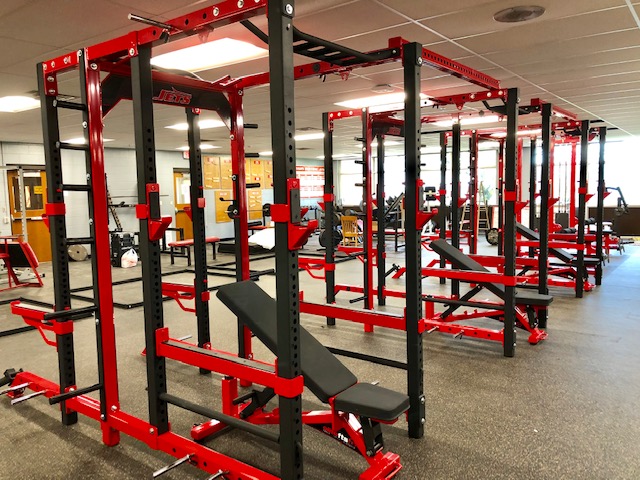 What separates elitefts™ racks from the competition?
Backer Plates at all connection points. This provides greater stability and ensures that the rack frame will not be damaged or bent during assembly.
Rear K-Brace standard on all racks to help stabilize the Power Rack.
Weight Storage is welded to 3/8" flat bar then bolted onto the rack for the strongest weight storage possible.
Sumo Base to allow a wide stance for squatting and dead lifting.
11 gauge steel (1/8" thick) but by using Backer Plates that are 3/8" thick the bolts have 1/2" of material supporting the connection on one side and 3/8" on the other.
Comes partially assembled to allow for the first training session to begin quicker with the least amount of assembly as possible.
Completely customizable to fit your needs including but not limited to color, height, chin bars, etc.
Lifetime warranty on all frames and welds.
Tested by the strongest athletes in the world.